Dear Friends, present and future, near and far, we are delighted to inform you that the new web-site of the agriturismo Le Capanne is now on-line.
It has been a long and meticulous job, evolving step by step, idea by idea. We'd like to thank the vivisostenibile.net team that has professionally designed our web platform. Special thanks go to Andrea, who with competence, courtesy and patience has satisfied our every request and desire, always finding the best solution. And a special thank you to Silvia, who with gentle effectiveness has practiced the art of eliciting knowledge through logical maieutic, to help the soul of our welcome to emerge on a web page.
We feel a bit emotional seeing the tomatoes from our vegetable garden (by the way, they are already "world renowned"… taste them and you will understand why!) and the stones of our great grandparents' house, renovated as an agriturismo, appearing among the photos on the home page. They move quickly but hopefully slowly enough to convey the essence of the holiday you could spend at the agriturismo Le Capanne.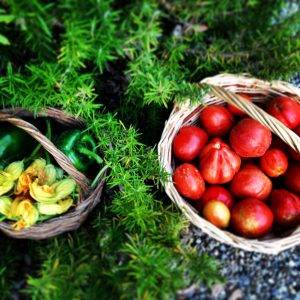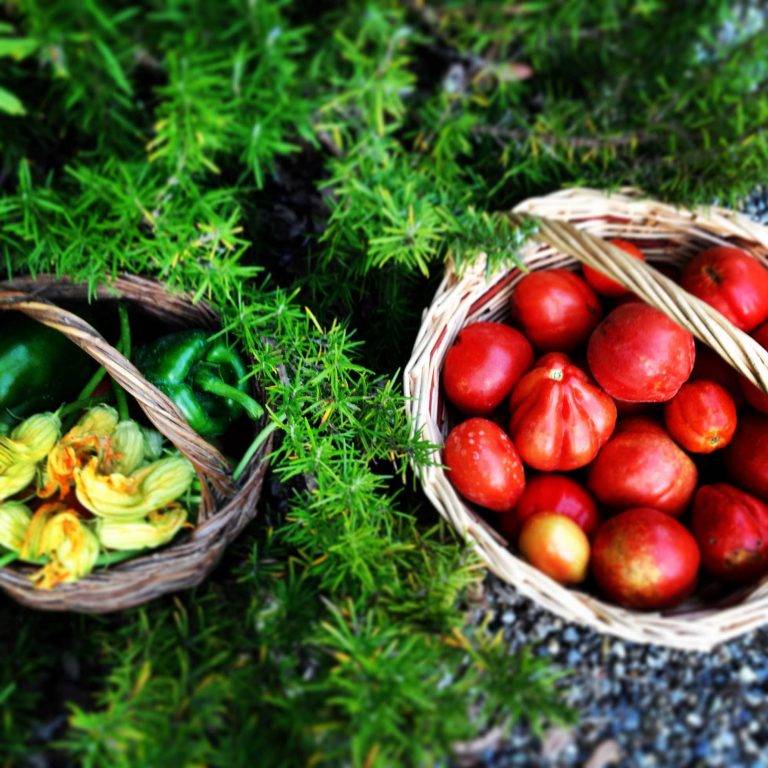 And what laughs we had, with the never-ending attempts (I don't know why, but there's always someone who closes their eyes…) to take a family picture for the "who we are" section of the web-site, sitting in front of the red doors of the cellar (which will soon house the little farming museum…stay tuned!) we are so fond of.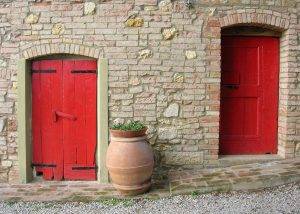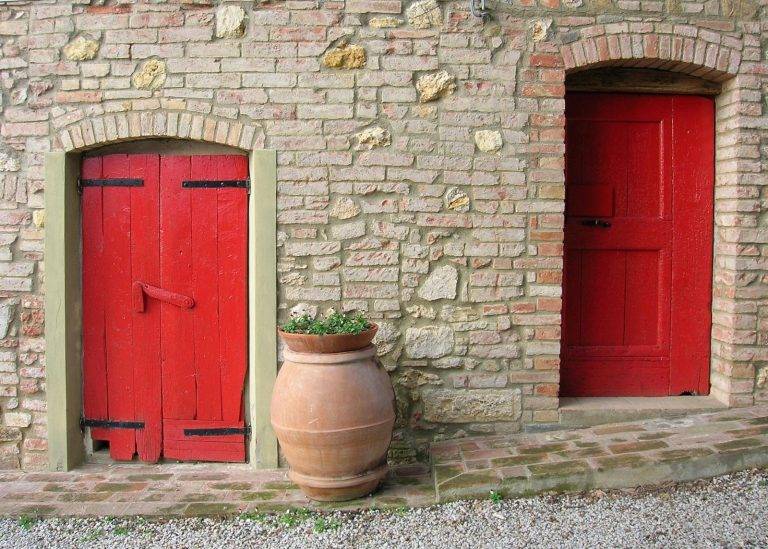 And seeing the "eco-options" turning from an idea of good practice sustainability into a practical proposal for travellers is truly priceless 🙂
However, we would like our web-site to also express your point of view.
To this end, we ask each of our past, present and future guests to send us a picture representing a special moment from your holiday at Le Capanne. We would be happy to upload it to our blog, crediting the source.
And for once, if you feel like it, it will be our turn to write two lines (call it a review, but only to make it clear) about you. Yes, because the travel experience is never one way, it is always built upon an exchange between hosts and guests and it is different every time. Every traveller takes with them something of us and this place and leaves us something of themself and their place. And this is exactly what motivates us to improve our welcome day after day and what makes us say, even after almost 30 years of hosting, that this is one of the most beautiful activities one could ever do!